Issue No. 5
Nectar is the favorite food of Hum Business Coaching's mascot, the mighty, magical hummingbird. Likewise, the Nectar newsletter shares sweet tips and juicy information on topics of interest to small business owners and entrepreneurs.
In this issue,
-We'll address a question many brick and mortar businesses are trying to answer: "Should we take our business online?"
-Next, is your business falling into any of these 5 common "Tech Traps?" Michael Coury of Michael Coury Tech explains what they are, and how to keep them from driving you crazy – and harming your business.
-In the Guest Nest column, we'll meet multi-talented branding specialist, web designer, videographer and all-around creative guy Guillermo Otero with The LiveWell Media.
-Our parting shot this month is for people who are ready to ride the waves of change – in their business, and their life.
So, settle into your nest and bury your beak in Nectar. If you enjoy it, please let us know. If you have suggestions for a future issue, kindly share it. And, by all means, spread the word about Nectar.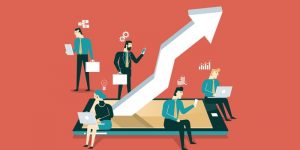 "…there's no better way to exponentially increase your income and impact than by offering online services."
                             -Isa Herrera, entrepreneur.com
Have the pandemic-related restrictions got you thinking about taking your brick and mortar business online? This article from entrepreneur.com shares some sensible steps to creating a successful online presence.
Want to learn more?  Contact HUM about our new "offline to online" services!
Tech Tips with Michael Coury
5 Tech Traps small businesses should avoid.
1. Not enough training.
When you buy a new device for your staff, it's smart to provide training. But typically, they get little, if any. There are multiple reasons for this. First, the tech giants making the products offer surprisingly little guidance (unless you really dig for it). Second, typical business owners are very busy — and they don't know how to guide their people, either. So, the default position is that small businesses let their employees loose and hope for the best.
But what if? What if business owners thought things through before buying the latest, greatest technology? Sometimes, it's best to stick with existing equipment rather than spending money and time getting up to speed with a new device. Another not-so-crazy idea: Invest in your employee's success and hire a qualified tech consultant to train your people. It can be money well spent.
2. Not providing devices for employees (BYOD).
It is not uncommon for employers to let their staff bring their own devices to work. The upside is that companies avoid the expense of buying new devices, and employees can use laptops, cell phones or tablets that they are already familiar with.
Warning: This can be a recipe for disaster. Employees will use the same device for work as they do for personal reasons. Sometimes these devices are shared with other people, including kids doing their homework. All kinds of sensitive data may be exposed this way. It's easy to see how things can go south.
But what if?  Consider ponying up and supply company-owned technology. Shop around — a lower cost device might work perfectly well. But if you do decide to embrace a BYOD policy,
Please design an official corporate guidelines.
3. No tech policies.
Many small companies don't have a technology manual. Assuming that your people will always do the right thing, or work error-free, isn't realistic.  In the real world, even good employees with the best of intention make mistakes. That's why your staff needs clear, written guidelines. It doesn't need to be exhaustive, but it does need to be done.
But what if? Again, the average business owner knows that this is a good idea — but they may be too busy or not have enough knowledge to do it. Let a tech consultant come in and design a corporate technology policy."
4. Over-the-top expectations for the newest tech gadget.
"Wow," the business owner says, "the camera on this new phone is so much better than what we have. It will help our team create better visual documentation of our processes. Let's order today!"  While it probably is accurate that the new device offers superior performance, it is also true that getting up to speed will require not only installation time, but downtime as employees get up to speed. In other words, a business might solve one problem while creating new ones.
But what if? Perform a reality check before investing in new tech. A little pre-planning and a quick cost-benefit analysis are strongly recommended.
5. Springing a leak. Managing passwords and documents has always been a challenge. But when everyone did their work from the office, it was easier to keep track. Now, so many employees work remotely — and they don't have access to IT help, or scrutiny. Often, remote employees are quite literally left to their own devices. Condominium and apartment complexes are easy targets for hackers. This can lead to leaked passwords and the loss of valuable information.
But what if? What if you sat down with key staff members and brainstormed ideas? Shrugging one's shoulders and deciding nothing can be done is a risky plan.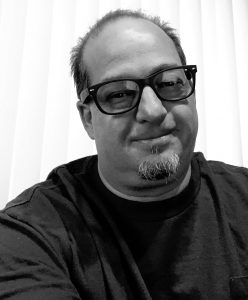 Michael Coury is the tech guy with a twist.
He knows business first — and tech second. He understands how most people interact with technology, and why the usual problems occur.
Michael's solutions are unique from most IT trained professionals because he focuses on results-based actions regardless of the tech platform. You can reach Michael — and request a complimentary consultation — by calling 949-537-1953

Q&A with Guillermo Otero, founder/owner at The LiveWell Media.
When did you open your business?
I started The LiveWell Media in early 2019 as a photographer.
Then quickly added graphic design, video, branding and web design, because clients were naturally requesting these services.
Why did you start your business?
Well, I was already doing these things but opened the business to do it formally. I have been sharpening these skills since I was a little kid. My first job was with my dad — I redesigned his logo.
Really, I've been a creative my whole life.
What is the biggest challenge you've overcome?
My biggest challenge has been to overcome myself!
What are you most proud of?
My biggest successes are having a happy family, and a roof over our heads. I have learned to balance creativity and business.
Talk about the importance of family.
Family is so important. My personality mixed with family values made me who I am. I was the kid in class who got distracted trying to make boring things fun. But I always come back to family as the most important thing.
2020 has been a very challenging year for many. How has it been for you?
This has been the most blessed year in business I've ever had. There is so much opportunity.
Getting out of your comfort zone is either a great opportunity or the worst news.  I took it as a chance to start fresh with the business.  I held out my hands and arms and kept them open and offered help. As I reached out, I saw doors open and clients came in.
Why do clients like working with you?
I love being creative but I am naturally a motivator. I don't remember being in a social environment and not trying to bring some shine into the moment. I always look to elevate the excitement. I love going deep into subjects people might feel uncomfortable about. I pay attention, listen, and hopefully know when to stop!
What would you be doing if you didn't have The LiveWell Media?
I didn't plan LiveWell, it just happened. I was making YouTube videos and working on social media. I'd be doing many of the same things I'm doing now, but would not have had the sense of direction and ultimately the sense of security. It gave me focus and clarity.
Talk about your career as a professional musician.
I was born into a family of artists. I've really been around music  my entire life. If you Google my name, Guillermo Otero, music comes up first! It's like LiveWell is my home and music is my vacation home. I walked away from a successful music career, but I am still writing music and releasing songs.
What do you like to do when you're not working?
I like to cook, grow and harvest different types of plants, and I like to cook with things I've grown. I mostly do plant-based cooking. My wife and I eat plant-based with the occasional shrimp taco.  There are endless things you can cook with things like spinach, chick peas, and a squeeze of lime. I like to cook with my nose.
What is something people may not know about you?
I have moved about 21 times since I got married. I've lived in nine countries, including Japan, Mexico, US, Guatemala, France, Germany.
Describe your perfect client.
I like to work with business owners who have already tried to do something but are not satisfied with the result. I provide a consultation to discover where things fell short. They are looking for something they haven't found yet. It's like my clients are hummingbirds and I help them fight for the right flower!
How do people get in touch with you?
Easy. Just email me:  [email protected].  Or go to thelivewellmedia.com and send me a direct message from the website.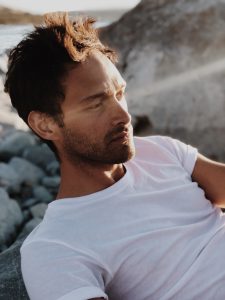 Guillermo Otero is an entrepreneur and creative director from Mexico City. His skills as an artist range from storytelling, multilingual media creation, modern commercial design, songwriting, audio production (jingles and custom commercial music), film, photography, videography (yes, he flies drones), and let's not forget his impressive knife skills as an innovative plant-based home chef. You can reach Guillermo at [email protected].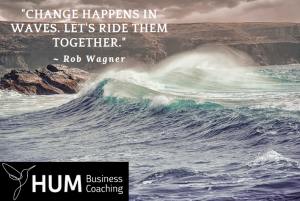 Maybe you can feel it in your bones. Or you just have a hunch. But somehow you know that before you can reach your business goals, something needs to change. And while change can be devilishly difficult, you are excited about it nonetheless. In fact, in your heart of hearts, what you really want for you and your business is total transformation. You may not have expressed it quite that way before. Perhaps you're even afraid to say it. But you have an audacious dream, and you can't sit still until it's realized. You need someone to work with who truly understands how important your goal is. Who will listen to you, help you crystalize your idea and guide you to create an action plan. Taking your business to the next level doesn't just have to be endless hard work. It can also be exhilarating. Even fun. Ready to pursue your next breakthough? Let's talk.
About HUM Business Coaching founder and owner, Rob Wagner
Rob begins each day hoping to connect with someone who is seeking creative, surprising, apple cart up-ending ideas. Sometimes, it's a fresh, stimulating, unconventional approach to making their professional or personal lives richer and more rewarding with personal and professional coaching. Other times, that means a fresh, unexpected, impactful marketing campaign.
Business & Marketing Coaching
HUM provides strategic, marketing and mindset coaching to small business owners and entrepreneurs.
Business Writing Consultant
Rob has been a professional communicator, advertising copywriter/creative director, and small business owner for over 30 years. His writing experience runs the gamut from traditional media (print and broadcast) to digital (web content, email, blogging and social media).
What do you want?
Whether it's more clients, increased revenues, higher profits, more productive employees, or increased satisfaction for your work life, HUM's coaching and consulting capabilities offer support, guidance and inspiration for owners of small enterprises.