It takes a lot to run a small business.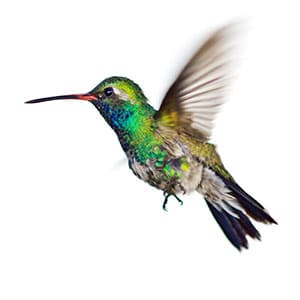 Get your business HUMMING!
Sign up for free, timely tips and information here!
It requires courage. And persistence. And an incredible amount of hard work. It demands exceptional people skills. Unwavering vision. And painstaking attention to detail.
If you've successfully operated a small business for any length of time, we want to commend you — that's a major achievement.
But from time to time, every small business owner faces the same nagging question:  "How do I get to the next level of success?"
That's where we can help.
We've worked with and owned small businesses for well over 25 years, so we understand the ups and downs you face every day.  Experience has taught us what it takes to succeed — and we've also discovered that the daily path of the small business owner tends to be a lonely road.
So to help small business people succeed, we've developed a unique coaching program based on a powerful 3-step Success Process:
Strategy: First, think deeply. Decide exactly where you want to go. Build a detailed plan to get there.
Mindset: Second, get clear on who you are and who you need to be in order to operate at a higher level. In other words, take time to consider "business between the ears."
Marketing: Third, start taking marketing to heart. Commit to implementing the one type of marketing that really delivers more leads…better clients…higher revenue…and bigger profits. (More on this later!)
HUM Business Coaching: by Phone, Video Chat Or In Person
HUM makes the coaching process both effective and convenient. While we are happy to meet our Orange County business coaching clients in person, most clients take advantage of the convenience and flexibility of working by phone or video chat.
So, if you're serious about growing your small business, check out the HUM Success Process. Then let's discuss how we could work together to help you capitalize on the business success you've already achieved.