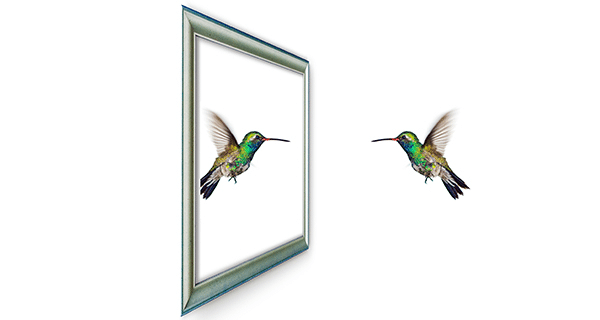 Strategy. Mindset. Marketing.
Bring them together and achieve major success for your small business.
Have big dreams for your business? Answer one "small" question.
If you own or manage a small business, have you ever asked yourself this question: "What am I willing to actually DO in order to be successful?"
You see, thinking and studying and planning and dreaming are all important. But they can only take you so far. To get to the next level of success, you must TAKE ACTION!.
If you're like a lot of business owners we know, you might relate to this short story:
Once upon a time, you started a business. You worked hard. You stuck with it through thick and thin. And you wound up beating the odds and developed a thriving operation.
But now, you're ready for something more. In fact, you may have already attempted to take your enterprise to the next level. However, for some reason, you can't seem to get over the hump. Why is that?
Answering that question — and unlocking the secrets to prosperity for you and your business — are exactly what the HUM Success Process is all about. Here's what's in store for you:
The HUM Success Process is a 3-step method designed to get from where you are today to where you want to go. First, you'll develop the right strategy based on your goals. Second, you'll learn how looking at your business the right way — in other words, your mindset — can contribute to success. Third, you'll acquire the necessary skills to create and implement lead-generating, client-attracting, sales-powered, profit-making marketing campaigns.
Our Success Process Program is a six-session coaching program built around a series of one-on-one sessions where we'll explore your business. Each week, we will meet in person, by phone or by video chat. Here's what we'll cover:
WEEK 1 – Strategy, Part 1: Topics include: What are your business goals? What is your plan to reach them? Who are your key competitors and how can you differentiate your business from them? Answer these questions and you'll be miles ahead of most small business owners!
WEEK 2 – Strategy, Part 2: We'll sit down for an extensive Q&A session and compile the details for an Executive-Summary-Style business brief. By the end of week two you'll have a road map that'll help take your business to higher levels of success. (You will receive your Executive Summary at our next meeting. It's designed to be a living document that you can keep handy, refer to often, and revise as necessary. It's like having a GPS for your business!)
WEEK 3 – Mindset, Part 1: It's time to think about "business between the ears." First, we'll talk about what makes you tick. We'll dig into how the way you think about your business affects your results. We will help you identify the kind of person you'd like to be inside and out. And identify how you can forge and deepen important, trust-based business relationships with clients…employees…partners…and more.
WEEK 4 – Mindset, Part 2: It's time to dream bigger…and fly higher. You''l learn how to face and overcome yours fears. We'll identify the intersection of your strengths and desires — and create a plan that'll help you stay focused on what you're best at, and the things you enjoy most.
WEEK 5 – Your Personal Brand: Customers don't buy from companies. They buy from people. That's why an authentic personal brand will help you make powerful, positive impressions on everyone you do business with. Following the session, you will receive a customized personal brand philosophy summary that clearly shows how to set yourself apart by simply being yourself!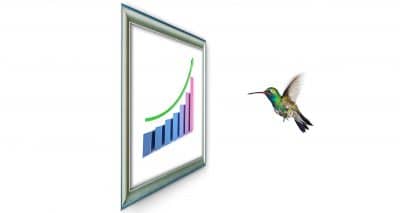 WEEK 6 – Master Your Marketing: Are you too busy running your business to give marketing its due? If so, you're far from alone. This session is all about creating an effective, ongoing, fully-integrated marketing campaign that will help your business grow.. How do we do this? By creating a personalized marketing brief that will guide you how to create killer marketing campaigns. We'll cover a vast amount of ground in this fast-paced, extended session. But we're not done yet.
A custom-tailored, actionable marketing brief. A few days after our talk, you'll receive your custom marketing brief. You can use it internally with your team. Collaborate with outside resources. Or, if you'd like, Rob and his team of branding professionals can become your creative services partner and handle the transition seamlessly, without missing a beat!
The HUM Success Process compresses decades of marketing experience and knowledge into a six-week coaching program that can change the trajectory of your business — and even your life. Let's quickly recap what you'll receive:
-Deep, serious, thorough reviews and explorations on your business strategies and goals, mindset ("business between the ears") and marketing.
-Clear, accessible, actionable reports including an Executive Summary, a Personal Branding Statement, and a Marketing Brief.
-Work with an experienced marketing strategist, business owner and personal coach who understands what you are going through, and will be there for you throughout the Success Process Program as a cheerleader and guide.
The HUM Happy Client Guarantee. We want you to be 100% satisfied with the HUM Success Process. But in the rare case that you're not, we offer the following assurance: If you are not totally satisfied with our coaching process, let us know by the end of your third session and you will receive every cent of your investment back.
Ready to learn more? Let's schedule a no-fee insight session to see if the HUM Success Process Coaching Program is right for you. To schedule your talk, call 949.338.1259. Or email: Rob@HumBusinessCoaching.com.