Have you ever watched a tiny hummingbird in action?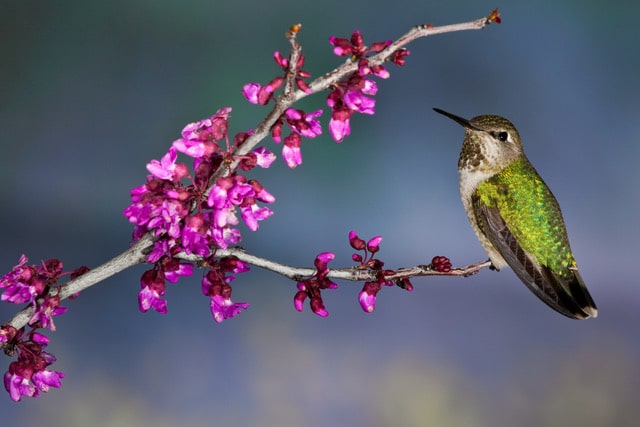 We admit it —  hummingbirds blow us away.
They are the smallest bird species, yet they command great respect in the animal kingdom.  Then there's their amazing agility — no other bird can hover or fly backwards.
We think hummingbirds are pretty cool.  And in many ways, successful small businesspeople remind us of hummingbirds.
Like hummingbirds, small business owners are nimble and agile — they can react quickly to changes in the marketplace.  They need to be intense, focused, and, at times, fierce in their efforts.  And they commonly have a natural attractiveness that sets them apart and draws people to them.
By design, our coaching programs focus on the most pressing needs of small businesspeople — the hummingbirds of the business world!  That's why we call our company "HUM Business Coaching," and it's the reason behind the hummingbird in the logo.
Our passion is to be a consistent, uplifting presence for clients — we love working closely with business owners to GET their businesses humming, and KEEP them humming.
To help your small business be all you want it to be, HUM offers an exciting three-step Success Process:
Strategy: First, take some time to think deeply about two essential questions: Where exactly do you want to go? What is your plan to get there?
Mindset: Second, it's time to explore "Business Between the Ears." You'll get clear on how you fit into your business. Do you understand your strengths, and are you emphasizing them in your business? Also: what skills do you need to develop — or whom should you partner with — to maximize success?
Marketing: Third, stop pushing marketing to the back burner! Commit to implementing the one type of marketing that really works! You see, pretty pictures, catchy slogans and other branding techniques play an important role in your success. But your small business needs more than an attractive image. You need leads. That turn into sales. That become revenues, profits and repeat business with your very happy customers! Learn more here.
"Done with You" or "Done for You?" At HUM, we do both.
The HUM Success Process is a "done with you" coaching program. Together, we'll work on everything you need to grow your business. But some clients find that they're too stretched to implement the kinds of marketing campaigns that we agree will lead to greater success. There simply aren't enough hours in the day to dedicate to creating and managing an enhanced marketing program on their own.
"Done for You" Marketing Services.
For these clients, HUM provides a concierge-level suite of "done for you" creative services that leverage the power of our deep professional network. In other words, we produce and implement marketing campaigns for you.
HUM's highly professional marketing services become the key to running and managing an enhanced marketing program that propels our clients toward their goals — without adding more tasks to their workload!
What will it take to move YOUR business ahead? Consider HUM Business Coaching's powerful combination of "done with you" coaching and "done for you" marketing campaigns. For more, email: info@HumBusinessCoaching.com, or call 949.338.1259.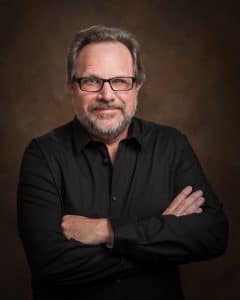 Rob Wagner
Founder/President
Hum Business Coaching
Rob Wagner begins each day hoping to connect with a business owner seeking innovative, surprising, apple cart up-ending ideas. Fresh, stimulating, unconventional approaches to making their professional or personal lives richer and more rewarding. Along with unexpected, out-of-the-box, impactful and memorable branding ideas and marketing campaigns.
Coach Rob has been a professional communicator, advertising copywriter/creative director, and small business owner for over 25 years. He embraced the emerging field of business and life coaching more than a decade ago and is fascinated with its potential to be a catalyst for personal change, business growth and joie de vivre!
Rob receives great satisfaction – and occasionally a tingle that shoots through him  from scalp to sole – connecting the right ideas with the right people at the right time.
"Hum Business Coaching evolved from a very personal desire to help small business owners and entrepreneurs leap over the many obstacles to a successful, prospering business.  Whether you want more clients, increased revenues, higher profits, productive employees or a more balanced life, the Hum Business Coaching process is designed to reveal new insights that empower you to tackle the key problems that have been limiting your success."