Issue No. 4
Welcome to the fourth issue of Nectar — food for thought from Hum Business Coaching. So, why Nectar? First and foremost, nectar is the favorite food of Hum Business Coaching's mascot, the tiny yet mighty hummingbird. Likewise, the Nectar newsletter shares sweet tips and juicy information on topics of interest to small business owners and entrepreneurs.
In this issue,
-We'll hear some pandemic success stories, and suggest how small business owners can turn lemons into lemonade.
-We'll explore the challenges of small business marketing, and explore some solutions.
-In the Guest Nest column, we'll get to know the owner and founder of Eric Silk Insurance.
-And before we flit away, we'll get an upbeat suggestion from a legendary author of children's books.
So settle into your nest and bury your beak in Nectar. If you enjoy it, please let us know. If you have suggestions for a future issue, please share it. And, by all means, tell your friends about Nectar.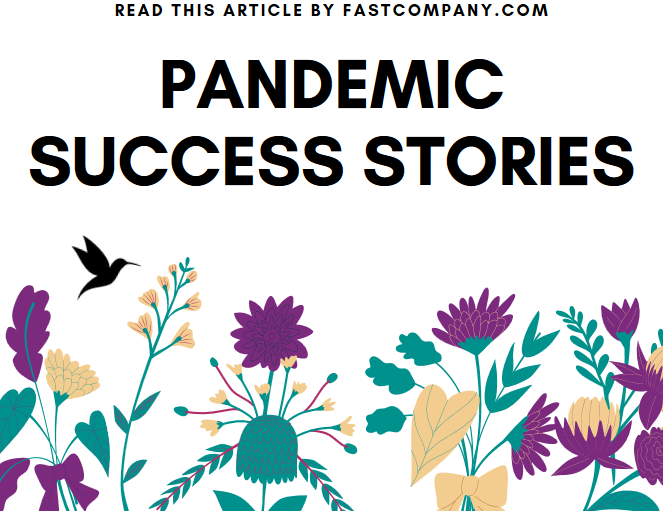 For all the horror stories in this crazy year, there are also reassuring anecdotes showing how business owners are overcoming adversity and finding unexpected success. Ready to create your own success story? Explore a proven approach.
View article – https://www.fastcompany.com/90550065/4-stories-of-pandemic-success-that-show-possibility-in-adversity

Get More Clients, Make More Money Faster with a Marketing Coach.
In today's marketing world, digital advertising and a strong media presence are two major factors in successful marketing. But, for a small business, wearing too many hats can distract owners and senior executives from the important tasks of marketing. Any number of issues can occur when a small business is trying to create profitable promotional campaigns:
• Lack of resources
• Not enough qualified leads
• Little social media knowledge
• The ongoing demands of content creation
• Getting stuck and not knowing what to do next
Luckily, small businesses have a wealth of resources they can call on for strategic marketing assistance. HUM Business Coaching is one such resource.
Our market coaching program is tailored to the needs of small business owners and entrepreneurs. With over 25 years of experience in marketing, advertising, small business ownership and entrepreneurship, we help clients create and implement branding and lead generation marketing campaigns.
HUM can also connect clients with experts in fields like SEO, social media marketing, graphic design, and web design. The HUM team of marketing specialists handle the heavy-lifting so you can focus on your business as we help you attract more clients and customers.
Create the Right Marketing Mindset with Coaching
When business owners think about marketing, many see it as an expense when they should be looking it as an investment. When you invest in your company, you are taking a stand in empowering yourself to improve and grow your business. Let HUM  help you develop a success-oriented marketing mindset.
Get Your Marketing Humming!
To set up a thorough, complimentary evaluation, visit our contact page:

Q&A with Eric Silk, founder/owner at Eric Silk Insurance
When did you start your business?
I've been in the insurance industry since 1994. I opened Eric Silk Insurance in 2018.
Why did you start your business?
To help business owners and individuals understand how they can financially protect those they care about.
What has been the biggest challenge you've overcome?
Learning how to present insurance solutions so that people can understand and appreciate the vital role it plays in creating personal and financial security.
What is the achievement you're most proud of so far?
Helping countless people give their families peace of mind.
How has business been this year (2020)?
It's difficult if not impossible to meet in person, and that's taken some getting used to. On the other hand, the environment we are living in seems to have spurred people to be more open to talking about life and long term care insurance.
Why do clients like working with you?
I am trustworthy. I find out what is important to them. I explain the pros and cons of each solution and explain all that in simple to understand language.
If you weren't in the insurance industry, what might you be doing?
I'd probably be teaching. I've always been interested in British history, especially Early Modern British History. I get my teaching fix through educating people about insurance, explaining why it makes sense for their particular situation.
What is your favorite aspect of owning your own business?
Freedom of choosing who I work with and freedom from corporate bureaucracy.
In simple terms, what sets Eric Silk Insurance apart from your competitors?
1.  My process. 2. How I explain things. 3. Honesty.
Which of your products or services are geared toward small business owners or entrepreneurs?
How I work with small business:  My process is to identify, essentially, what keeps the business owner awake at night.  This helps highlight their concerns. If it looks like insurance can be part of the solution, I suggest some alternatives.  For example, if a business owner tells me they are concerned about paying their people at the end of each month, I know they are likely not a candidate for insurance. But if they tell me one of their staff members is unhappy and doesn't feel appreciated, I will explore if some kind of golden handcuffs (a benefit which does not immediately vest) may help the employee feel appreciated while encouraging them to stick with the firm.
When you're not working, what do you like to do?
 Read, garden, ride my bike.
What is something your clients — and even friends — might not know about you?
I love large ocean going ships.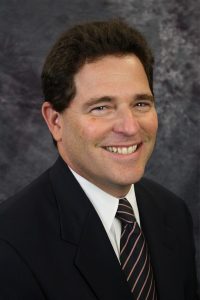 Eric M. Silk, CLU, ChFC
Eric Silk is a life, disability and long-term care insurance professional with over 26 years' experience.  Mr. Silk specializes in identifying your objectives, concerns and goals and then designs a personalized solution, giving you peace of mind for your unique situation. You can reach Eric at (949) 337-3511.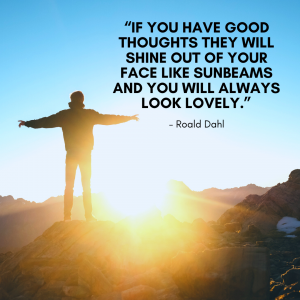 Not feeling inspired at the moment? Try these 3 easy steps:
1) Think about someone you know who is facing a big challenge right now.
2) Come up with something you can say to them or do for them that will brighten their day.
3) Go ahead and do it. It just might cheer you both up. But even if it doesn't, you'll know you've been a good friend.
About HUM Business Coaching founder and owner, Rob Wagner
Rob begins each day hoping to connect with someone who is seeking creative, surprising, apple cart up-ending ideas. Sometimes, it's a fresh, stimulating, unconventional approach to making their professional or personal lives richer and more rewarding with personal and professional coaching. Other times, that means a fresh, unexpected, impactful marketing campaign.
Business & Marketing Coaching
HUM provides strategic, marketing and mindset coaching to small business owners and entrepreneurs.
Business Writing Consultant
Rob has been a professional communicator, advertising copywriter/creative director, and small business owner for over 30 years. His writing experience runs the gamut from traditional media (print and broadcast) to digital (web content, email, blogging and social media).
What do you want?
Whether it's more clients, increased revenues, higher profits, more productive employees, or increased satisfaction for your work life, HUM's coaching and consulting capabilities offer support, guidance and inspiration for owners of small enterprises.